Board of Directors
Shri Shashi Shanker : Chairman
DIN : 06447938
Shri Shashi Shanker is an industry veteran with over 30 years of experience in diverse E&P activities. He is a Petroleum Engineer from Indian School of Mines (ISM), Dhanbad. He also holds an MBA degree with specialisation in Finance. He has also received executive education from prestigious Indian Institute of Management, Lucknow and Indian School of Business, Hyderabad.
Prior to his appointment as Director (T&FS) in 2012 in ONGC, he has progressed through senior management roles in various work-centers including Institute of Drilling Technology, Dehradun; West Bengal Project; Assam Project and Deep Water group at Mumbai. He was acclaimed for his performance in spearheading the deep/ultra-deep water campaign of ONGC which was christened 'Sagar Samriddhhi'.
Shri. M. Venkatesh : Managing Director
DIN : 07025342
Shri M. Venkatesh is a Chemical Engineer having over three decades of experience in Oil & Gas Sector. He is associated with MRPL since 1994 and executed all major projects.
Mrs. Pomila Jaspal : Director (Finance)
DIN : 08436633
Mrs. Pomila Jaspal a fellow member of The Institute of Cost Accountants of India (ICMAI) and Gold medalist joined ONGC on 1st April 1985 as Finance & Accounts Officer. Before her appointment in MRPL, she was Executive Director-Chief Corporate Finance, ONGC. She handled varied assignments including corporate finance functions such as Direct tax, Indirect tax, Investor relations, Corporate Budget & Project Appraisal etc. Mrs. Jaspal was also on the Board of ONGC Petro additions Limited.
Shri Sanjay Varma : Director (Refinery)
DIN : 05155972
Shri Sanjay Varma, Bachelor of Engineering (Mechanical) from Government Engineering College Jabalpur. He has a diversified experience of 30 years in Petroleum Refining, Petrochemicals and Fertilizer sectors. He has rendered more than 25 years of service at MRPL, Mangalore with cross-functional work exposure in Project, Operations, Utilities, Materials and HSE.
He has led as Group General Manager (I/c Refinery) for the last two years. He is on the Board of Mangalore STP Ltd (MSTPL) as MRPL Nominee Director. He has previously served in reputed organizations like Indo Gulf Fertiliser, Jagdishpur, UP and Reliance Industries Ltd (Petrochemical Division) Hazira, Gujarat before joining MRPL.
Shri Vinod S. Shenoy : Director, HPCL Nominee
DIN : 07632981
Mr. Vinod S Shenoy, a Bachelor in Chemical Engineering from IIT Bombay. He started his career with HPCL in June 1985. During his career spanning over three decades, He has held various positions in the Refinery Divisions and Corporate Departments of Hindustan Petroleum Corporation Limited and has wide exposure to the Petroleum Industry.
Shri Subhash Kumar : Director
DIN : 07905656
Shri Subhash Kumar is Director (Finance), ONGC.
Shri Kumar is Fellow Member of ICMAI and also Associate Member of ICSI. He is an alumni of Panjab University, Chandigarh, where he obtained his Bachelors degree and Masters degree in Commerce with Gold Medal.
Prior to joining as Director (Finance), ONGC, Shri Kumar served a brief stint with Petronet LNG Limited where he joined as Director (Finance) in August 2017.
Shri Kumar worked as Head Business Development, Finance & Budget and also as Head Treasury Planning & Portfolio Management Group at ONGC Videsh from April 2010 to March 2015. He then went on to serve as Chief Financial Officer of Mansarovar Energy Colombia Limited, a 50:50 joint venture of ONGC Videsh and Sinopec of China, from September 2006 to March 2010.
Shri Kumar joined back ONGC as Chief Commercial & Head Treasury of ONGC in July, 2016 where he played a key role in evaluation, negotiation, and concluding outstanding issues pertaining to the organization.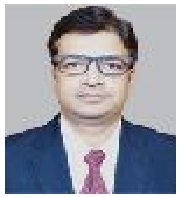 Shri Sunil Kumar : Director(Government Nominee)
DIN : 08467559
Shri Sunil Kumar is IRAS(1995 batch) and is presently posted as Joint Secretary (Refineries), Ministry of Petroleum & Natural Gas, New Delhi since May, 2019. He is Bachelor of Technology (Petroleum Energy) from IIT(ISM), Dhanbad, Financial Management from NIFM, Faridabad, Masters in Business Administration from BI, School of Management, Oslo, Norway, Executive European MBA from ESCP-EAP, Paris, France, Masters Diploma in Public Administration from IIPA, New Delhi and Logistic Simulation and Planning from Beijing Jiaotong University, Beijing, China. As Joint Secretary (Refineries), he is looking after the matters related to Refineries, Auto Fuel Policy, Petrochemicals, Import/export of crude oil and other petroleum products; Bio Fuels, Renewable Energy and Conservation, Integrated Energy Policy; Climatic Change & National Clean Energy Policy. Before joining MoP&NG, he has worked with Indian Railways in various capacity including Director Finance Expenditure in Railway Board and Chief Project Manager of Accounting Reform Project of Indian Railways. He is also on the Board of Hindustan Petroleum Corporation Limited (HPCL).
Shri R.T. Agarwal : Independent Director
DIN : 01937329
Shri R. T. Agarwal,Chartered Accountant by profession, has more than 35 years of experience in corporate finance and accounts functions. He was appointed as full time Director (Finance) of Power Grid Corporation of India Ltd. (PGCIL), a 'Navratna' company under Ministry of Power, Govt of India, from 29 July 2011 until attaining superannuation.
Prior to being taken over as functional Director of PGCIL, world's second largest Power Transmission company, he had worked in finance functions of PGCIL and also in NTPC in various capacities. Accredited with 'CFO - Power Sector Award' from Institute of Chartered Accountants of India in the year 2015.
Shri Agarwal has a very wide and rich experience in finance. He was associated with Initial Public Offering (IPO) of PGCIL, and subsequently piloted the Follow on Offers (FPO) in the year 2013. Resource mobilisation from Domestic as well as from International financial institutions including multilateral financing institutions like The World Bank, Asian Development Bank (ADB), IFC, KfW, Germany for the high Capex of PGCIL attaining CAGR more than 17% year on year basis. Raised the first foreign currency Bond of PGCIL and listed the bond in Singapore Exchange. He has also implemented various financial management systems and procedures in finance functions including Treasury management and Internal audit functions of the company for best corporate governance practices. He has also instituted Enterprise-wide Risk management system in PGCIL. His regular and periodic interactions with both domestic and international investors and analysts has improved investors confidence with the company, which helped PGCIL stock a most favoured stock in Indian power sector.
He was Nominee Director on the Board of some of the wholly owned subsidiary companies and Joint Venture companies of PGCIL, including POSOCO and Energy Efficiency Services Ltd. (EESL).