Shri Sanjay Varma takes charge as Director Refinery
Shri Sanjay Varma takes charge as Director Refinery of MRPL, a Mini Ratna - Category 1, Schedule A, ONGC subsidiary. Vide their order dated 9.6.2020, MoP&NG, Government of India, has appointed Shri Sanjay Varma as Director - Refinery with immediate effect.
Shri Sanjay Varma brings to the table a diversified experience of 30 years in Petroleum Refining, Petrochemicals and Fertilizer sectors. He has rendered more than 25 years of service at MRPL, Mangalore with cross-functional work exposure in Project, Operations, Utilities, Materials and HSE. He has led as Group General Manager (I/c Refinery) for the last two years. He was on the Board of Mangalore STP Ltd (MSTPL) as MRPL Nominee Director. He is a member of Committee of Directors / Executive Committee which is empowered to take decisions related to critical refinery operation management.
Shri Sanjay Varma is a Bachelor of Engineering (Mechanical) from Govt Engg. College Jabalpur. He has previously served in reputed organizations like Indo Gulf Fertiliser, Jagdishpur, UP and Reliance Industries Ltd (Petrochemical Division) Hazira, Gujarat before joining MRPL. He joined MRPL on 14th December 1993, at the time of its inception and played a pivotal role in Phase I, II & III refinery expansions. Early in his stint at MRPL, he performed as Refinery Shift Manager (RSM), Head of Captive Power Plant & Utilities and led Refinery Production Planning focusing on energy conservation and reliability.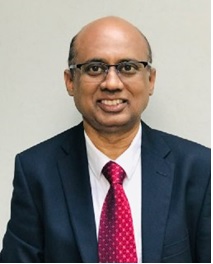 During his tenure as GGM (HSE & ISO), he has emphasized tackling emerging business risks due to climate change and other environmental impacts. He steered ISO 2015 & OHSAS 18001:2007 Certification for MRPL in November 2017. He focused on a triple bottom line of Profit, People, & Planet for refinery sustainability. Refinery has won many environmental awards owing to effective Environment Management under him.
At Materials Department, he worked to align supply chain integration and ensured compliance to all GOI policies and schemes. He gave thrust on transparency and maximisation of E-Procurement. During his tenure, MRPL achieved successful GST roll-out in 2017.
As head of project he spearheaded Environment Clearance and execution of the ongoing BS VI project. He has played a key role in framing preliminary strategies for the Phase IV refinery expansion which aims at delivering value-added carbon chain Petrochemicals.
With his able leadership traits, strategic vision, crisis management skills and ability to take risks he is expected to lead MRPL in a sustainable path. With his vast experience and leadership capabilities, we are hopeful that he will guide us to greater heights in the challenging times ahead.
Shri Shashi Shanker, Chairman and Shri M Venkatesh, Managing Director congratulated and welcomed Shri Sanjay Varma as Director Refinery during the Board Meeting today which is in progress through video conferencing.